PRODUCTION COMPANIES:
Luna Films, Puntos de Encuentro, Erimotion, Calé Films, Valentí Films, LIife and Pictures, Batabat, Playtime, Frame Zero,  Unicamente Severo Films, Tana Catana, Fundación Dúo Guardabarranco.
COMPANIES: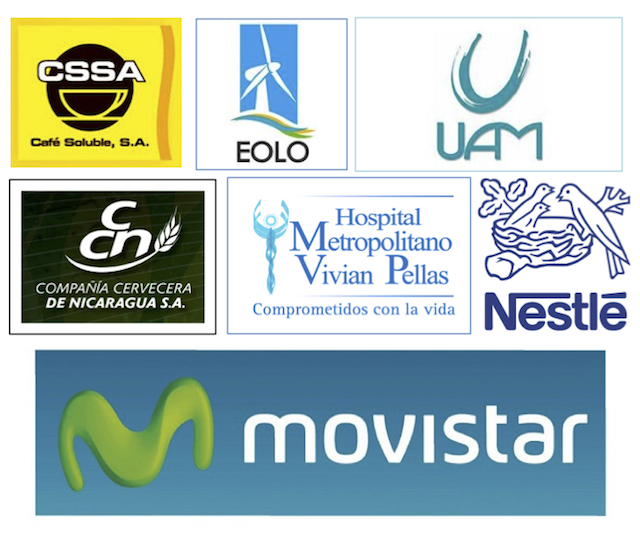 Compañía Cervecera de Nicaragua, Movistar, Café Soluble de Nicaragua , Universidad Americana UAM, Hospital Metropolitano Vivian Pellas, Eolo de Nicaragua, Estudios Promúsica.
ARTISTS:
Some of the artists I've worked with include: Hernaldo Zúniga, Katia Cardenal, Perrozompopo, La Cuneta Son Machin, Momotombo, The Last Three Lines, Gxlos, Plans, Duquende, Jabier Muguruza, Anikasade, Lila Downs, She's Lost Control, Ciclo, Alejandro Mejía, Laura Baumeister, Ernesto Salmerón, Angeles Ciscar, Gloria Carrión.